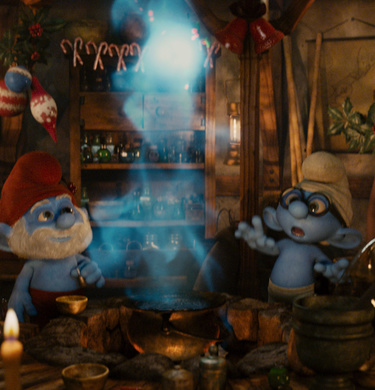 In this heartwarming short film starring the Smurfs, Charles Dickens's classic holiday tale is reinvented for a new generation. When Grouchy Smurf refuses to celebrate Christmas, he is visited that night by three spirits: the Smurfs of Christmas Past, Present, and Future. Battling Grouchy's bah-humbug attitude, they take the reluctant Smurf on a magical tour of his life and ultimately teach him the true meaning of Christmas.
© 2011 Sony Pictures Animation Inc. All Rights Reserved.  
SMURF, and all Smurfs characters: ©Peyo. All Rights Reserved. "Smurf" and "The Smurfs" are registered trademarks of STUDIO PEYO.