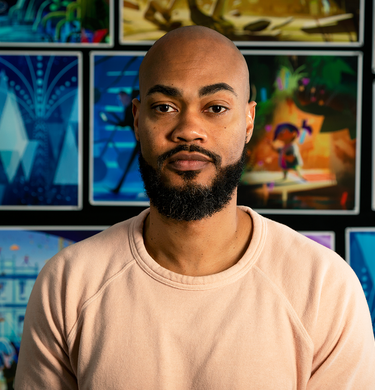 Tyree Dillihay is a director at Sony Pictures Animation.  
If you told an eight-year old Dillihay that one day America would have a black president, Spider-Man™ would be black, and that he would be directing animated projects, he would have yelled "Stranger danger!," kicked you in the shin, and ran home to his mommy. But alas, it's true! The kid from Inglewood, California became a 6'5" cool nerd who makes cartoons for a living in Hollywood.
Previously, Dillihay spent eight years as a director on Fox's animated hit sitcom, "Bob's Burgers," with 32 episodes and two consecutive Primetime Emmy® nominations to his credit.
Some of his other past director credits include a wide variety of animated television series such as Netflix's "Da Jammies," Fox's "Allen Gregory," and MTV's "Good Vibes."
Outside of animation, you can find Dillihay on Instagram (@sneadsbyree) where he's built a niche social media following combining his love of cartoons, fashion, sneakers, and sports working as a content producer for brands such as Nike, Converse, Redbull, Rebook and Foot Locker.
Dillihay graduated from California State University, Northridge with a Bachelor of Arts in English.