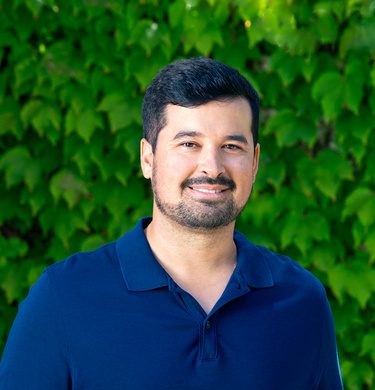 GARTH BURKHARD
Senior Vice President, Publicity & Digital
As the senior vice president of publicity & digital for Sony Pictures Animation, Garth Burkhard is responsible for the publicity, corporate communications, digital and social media strategies for Sony Pictures Animation properties through each phase of their lifecycle including greenlight, theatrical release, home entertainment and awards.
Burkhard joined Sony Animation following the domestic debut of "Spider-Man: Into the Spider-Verse," which went on to win the Academy Award® for Best Animated Feature, ahead of Sony Animation's upcoming original features "The Mitchells vs. The Machines" from producers Phil Lord and Christopher Miller, and "Vivo," featuring original songs by Lin-Manuel Miranda.
Prior to joining Sony Animation, Burkhard served as an integral part of the publicity team at Walt Disney Animation Studios, leading digital and social media efforts and contributing to global release and awards campaigns for feature films including "Frozen," "Big Hero 6," "Zootopia," "Moana" and "Ralph Breaks the Internet." Simultaneously, Burkhard served as publicity lead for Disneytoon Studios, which produced new stories building on the success of characters from across the Disney universe.
Burkhard was previously a part of the global publicity department at Walt Disney Studios Motion Pictures, where he led publicity content strategy, planning, and execution worldwide for animated film releases from Pixar, Disney Animation, and Studio Ghibli. On the live-action front, he has worked on campaigns for dozens of films including "Alice in Wonderland," "Tron: Legacy" and "The Muppets."
Born in Hilo, HI, Burkhard grew up in Carpinteria, CA and is a graduate of the University of Southern California's Marshall School of Business.