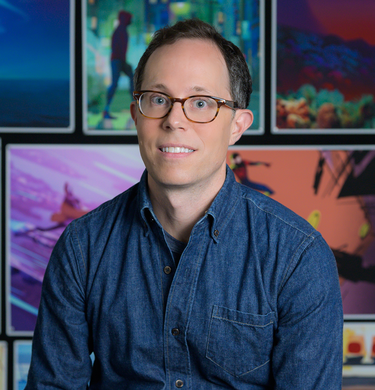 Ryan Gaffney is a director at Sony Pictures Animation.
Most recently, Gaffney served as a storyboard artist on Sony Pictures Animation's upcoming original animated musical "Vivo," slated for theatrical release on June 4, 2021. His credits at Sony include custom animation storyboards for the Academy Award winner® "Spider-Man™: Into the Spider-Verse" and "Hotel Transylvania 3: Summer Vacation," as well as storyboarding on "The Star."
Prior to joining Sony Pictures Animation, Gaffney was a storyboard artist at the Warner Bros. Animation Group on "Scoob!," at Glen Keane productions, and at Blue Sky Studios on the production "Ferdinand."
His experience in the entertainment industry includes work for producers and production executives at Pixar Animation and HBO Films. Before a move to the west coast, Gaffney lived in New York City. During that time, he helped design movie posters, transcribed interviews for a heavy metal documentary, and worked briefly as a dog handler for a Broadway production.
Gaffney studied illustration at the Rhode Island School of Design and grew up in New Jersey. He lives with his wife, daughter, dog, and two cats in Los Angeles.