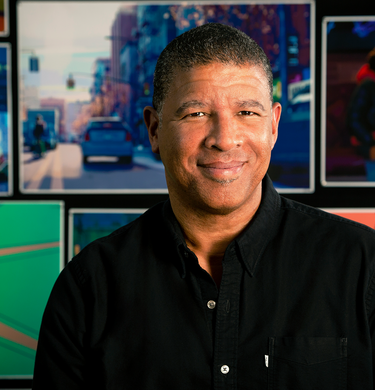 Peter Ramsey is an executive producer on Sony Pictures Animation's "Spider-Man: Across the Spider-Verse," the sequel to "Spider-Man: Into the Spider-Verse," winner of the 2019 Academy Award® for Best Animated Feature, which he directed with Bob Persichetti and Rodney Rothman. For his work on the first film, he received an Annie Award from ASIFA-Hollywood for Outstanding Achievement for Directing in an Animated Feature Production.
Previously, he directed DreamWorks Animation's 2012 feature film "Rise of the Guardians." He also helmed the Halloween TV special, "Monsters vs. Aliens: Mutant Pumpkins from Outer Space" as well as served as a story artist on several of DreamWorks Animation's feature films.
Prior to joining DreamWorks, he worked as a storyboard artist on a notable number of live action feature films, including "Backdraft," "Boyz n the Hood," "Bram Stoker's Dracula," "Minority Report," "Cast Away," "Independence Day," "Being John Malkovich," "Fight Club" and "Hulk," among many others. Ramsey's directing skills were honed early, as second unit director on live action feature films including "Godzilla," "Tank Girl," "Higher Learning," and "Poetic Justice." A lifelong resident of Los Angeles, California, Ramsey grew up in the Crenshaw area, and graduated from Palisades High School before attending UCLA.