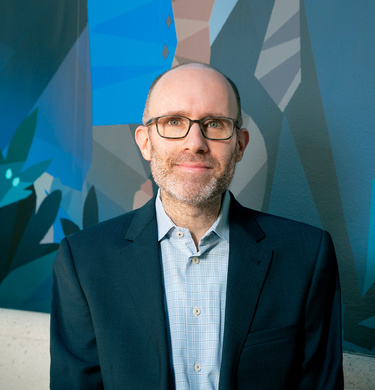 John Cohen produced "The Angry Birds Movie 2," the CG-animated feature starring Jason Sudeikis, Josh Gad, Leslie Jones, Bill Hader, Rachel Bloom, Awkwafina, Sterling K. Brown, Eugenio Derbez, Tiffany Haddish, Danny McBride, Peter Dinklage, Pete Davidson, Zach Woods, Maya Rudolph, Lil Rel Howery, Dove Cameron, Tony Hale, Nicki Minaj, Beck Bennett, Brooklynn Prince, JoJo Siwa, David Dobrik, Gaten Matarazzo & Colleen Ballinger.
In 2016, Cohen produced "The Angry Birds Movie," based on Rovio's bestselling game. The film starred Jason Sudeikis, Josh Gad, Peter Dinklage, Bill Hader, Danny McBride, Maya Rudolph, Kate McKinnon, Sean Penn, Keegan-Michael Key, Tony Hale, Billy Eichner, Blake Shelton, Hannibal Buress & Ike Barinholtz. It opened at No. 1 in 54 countries and earned $352 million worldwide. Angry Birds is one of the world's biggest entertainment franchises and the No. 1 app of all time. The game has over four billion downloads.
Cohen produced Illumination Entertainment/Universal Pictures' "Despicable Me" in 2010, starring Steve Carell, Jason Segel, Kristen Wiig, Miranda Cosgrove, Will Arnett, Russell Brand & Julie Andrews. The film earned more than $540 million worldwide and launched a three and a half billion-dollar franchise.
"Hop," based on Cohen's original story idea, was released in 2011 and became the No. 1 movie in North America for two consecutive weeks. Cohen executive produced the film, which starred James Marsden, Kaley Cuoco, Russell Brand, Hugh Laurie & Hank Azaria.
Prior to Illumination, Cohen was Vice President of Production at Twentieth Century Fox Animation. He worked closely with Blue Sky Studios on films including "Ice Age," "Robots," "Ice Age: The Meltdown" and "Dr. Seuss' Horton Hears a Who." The third film in the "Ice Age" series, "Dawn of the Dinosaurs," was based on an original story concept by Cohen.
Cohen had the idea to reimagine "Alvin and the Chipmunks" and developed the 2007 film. He worked closely with the creators to oversee the re-design of the characters and launch the brand for a new generation. "Alvin and the Chipmunks" has grown into a billion-dollar franchise for Twentieth Century Fox.
Also at Fox, Cohen forged a relationship with the family of late "Peanuts" creator, Charles Schulz, introducing them to Blue Sky Studios. He developed and oversaw production of a CG-animated short film featuring Snoopy and Woodstock, in collaboration with the Schulz estate, and initiated creative exploration of "The Peanuts Movie."
Prior to joining Twentieth Century Fox, Cohen worked for Scott Rudin Productions in New York. He graduated from the Tisch School of the Arts film program at New York University.
Cohen is currently producing a fully animated reboot of "Garfield" with Alcon Entertainment.
Cohen is a member of the Academy of Motion Picture Arts and Sciences and the Producers Guild of America.  He is the founding co-chairman of the Producers Guild's Animation Committee.