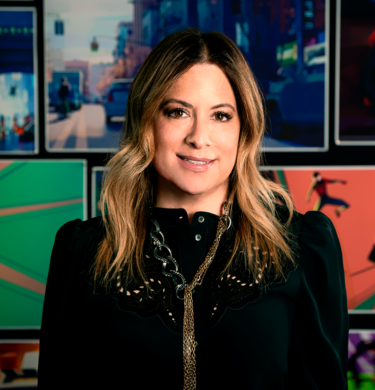 CHRISTINA STEINBERG
Producer
Christina Steinberg is a producer at Sony Pictures Animation. She produced the studio's 201 Academy Award®-winning feature, "Spider-Man: Into the Spider-Verse," and its highly-anticipated sequel, "Spider-Man: Across the Spider-Verse."
Prior to joining Sony Pictures Animation, Steinberg worked at DreamWorks Animation for 12 years where she most recently produced "Trollhunters," a Netflix Original series created and directed by Guillermo del Toro. Steinberg also served as the executive producer for "Bee Movie" alongside Jerry Seinfeld, and "Rise of the Guardians," which both received numerous Best Animated Feature nominations from various organizations including the Broadcast Film Critics Association, the Producers Guild of America and the Hollywood Foreign Press Association.
Steinberg began her entertainment career as a production creative executive for Touchstone Pictures and rose to the role of senior vice president of production. At Touchstone, Steinberg oversaw numerous feature films and collaborated with filmmakers including Robert Redford, Penny Marshall, and Jerry Bruckheimer. In 1998, Steinberg joined Junction Entertainment, where she partnered with director Jon Turteltaub and served as the co-producer for "Instinct," producer for "The Kid," and executive producer for the hit "National Treasure" franchise.
Steinberg is a graduate of The Spence School in Manhattan and graduated with a B.A. from Cornell University.