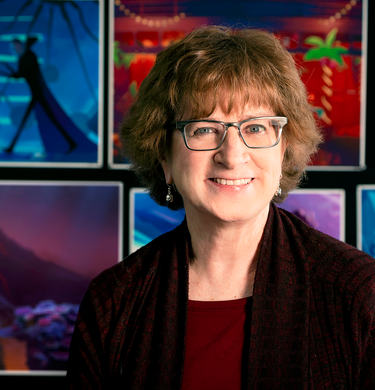 ALICE DEWEY GOLDSTONE
Producer
Alice Dewey Goldstone is currently producing Sony Pictures Animation's adventure comedy "Hotel Transylvania 4," slated for theatrical release on August 6, 2021.
Most recently, Goldstone co-produced "Wonder Park" with Paramount Pictures. Goldstone served as a producer with the Walt Disney Animation Studios for fourteen years on products like "Home on the Range" and "Hercules" and has previously served as associate producer on "The Lion King" and as production manager on "Aladdin." Additionally, she worked as line producer on Splash Entertainment's "Norm of the North."
Before entering the world of film, Goldstone received a Bachelor's of Science in education and theater production with a music minor from the University of Wisconsin-Madison. She then went on to earn a Masters of Fine Arts in directing and theatrical production from the University of Texas-Austin. Utilizing her degrees, Goldstone began her career as the production stage manager for the Broadway shows "Les Misérables," "Big River," and "Amadeus" which opened throughout the United States.