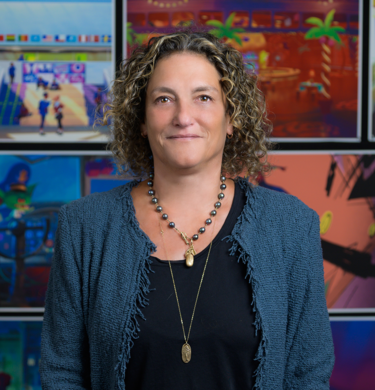 Alex Schwartz is a producer at Sony Pictures Animation.
Prior to joining Sony Pictures Animation, Schwartz most recently produced "The Addams Family" animated feature at MGM Studios.
Schwartz served as head of development at DreamWorks Animation for 8 years, where she produced "Mr. Peabody & Sherman" with director Rob Minkoff. Having begun her career at Walt Disney Studios, she jumped at the chance to reunite with DreamWorks' Jeffrey Katzenberg when he offered her the role of head of development.
Her additional credits include producing many live action features at Walden Media, where she served as head of production. She also served as president of production for Alpha Animation.
Schwartz is a graduate of Boston University with a Bachelor of Arts in Art History and NYU with a Masters in Journalism.
She currently resides in Studio City, California, with her husband Larry, their daughters Willa and Layla, their dogs Sonny and Harley, and their giant cat named Daisy.