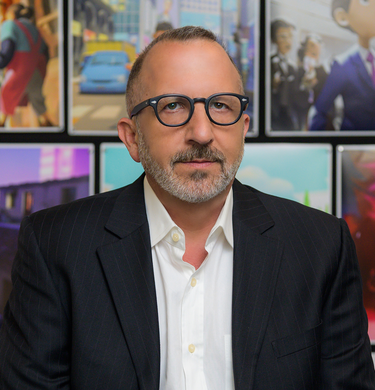 Aron Warner is the Academy Award®-winning producer of the animated blockbusters "Shrek," "Shrek 2," the highest grossing animated film of all time, the 800-million-dollar-grossing "Shrek the Third," and the latest installment, "Shrek Forever After."
Warner first joined PDI/DreamWorks in 1997 as a producer on the computer animated comedy Antz. During the production of Shrek, Warner also served as the Head of PDI/DreamWorks, overseeing all production and operations for all of the computer animation affiliate¹s feature film, commercial and effects projects.
Warner previously held the post of vice president of production at Twentieth Century Fox, where he supervised production on such films as "Independence Day," "The Ice Storm," "The Crucible," "Alien Resurrection," "Volcano" and the number two blockbuster of all time, "Titanic."
A graduate of UCLA Film School, Warner began his career as a production coordinator at Empire Pictures, gaining experience on low-budget horror and sci-fi films. He then moved on to a position at Film Finances, a completion bond company, where he worked on more than 50 films. Warner¹s career as a producer began with the horror hit "Freddy's Dead: The Final Nightmare." He then served as supervising producer on John Dahl's "Red Rock West" before beginning his relationship with Twentieth Century Fox as the line producer on "Ghost in the Machine." In addition, he oversaw production on James Cameron's blockbuster "True Lies."
Warner served as Executive Producer for the highly acclaimed animated feature "The Book of Life" for 20th Century Fox. He is currently producing "Wish Dragon" for Sony Pictures Animation and has begun a new venture at the studio in which he will collaborate with storytellers from different countries around the world to develop and produce a wide variety of animated features for both local and global release.