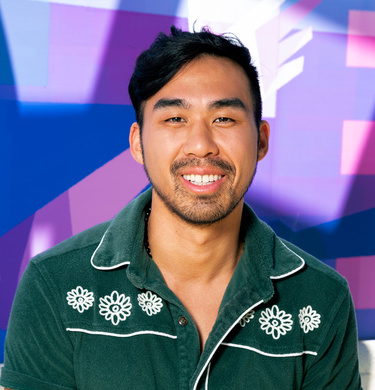 JUSTINIAN HUANG
Vice President, Creative
As vice president of creative at Sony Pictures Animation, Justinian Huang is responsible for overseeing creative development and production of a number of animated features and series at the studio, including the tentatively-titled "K-Pop: Demon Hunters," a feature in development from directors Maggie Kang & Chris Appelhans.
Prior to joining Sony Pictures Animation, Huang was head of development at Pearl Studio in Shanghai, where he led the team that oversaw the historic co-productions "Kung Fu Panda 3" and "Abominable" in partnership with DreamWorks Animation, as well as the Netflix original "Over the Moon," which received an Academy Award nomination for Best Animated Feature. Huang was also the executive in charge of the upcoming Netflix original "The Monkey King," which will be Stephen Chow's first global animated film. In his last year at Pearl, he launched their China domestic animation division, with a slate of projects helmed entirely by Asian directors. Previously, Huang was a development executive at Lynda Obst Productions, where he assisted with development for "Interstellar" and "The Invention of Lying."
Born in Los Angeles to AAPI immigrants, Huang had an old-school upbringing in the film industry, landing his first job on the Paramount lot as a runner when he was in college. He studied English literature at Pomona College and screenwriting at University of Oxford in conjunction with BAFTA. Huang currently resides in Los Angeles, Calif.